The weather has finally broken and summer is in sight which means that construction has ramped up in the "industry" and weekend renegaders such as the folks here at re-habitat are pulling double duty.  Project number one at my own fixer-upper were the dilapidated front steps and the woodpecker-attacked siding.  Take a look at the before images below.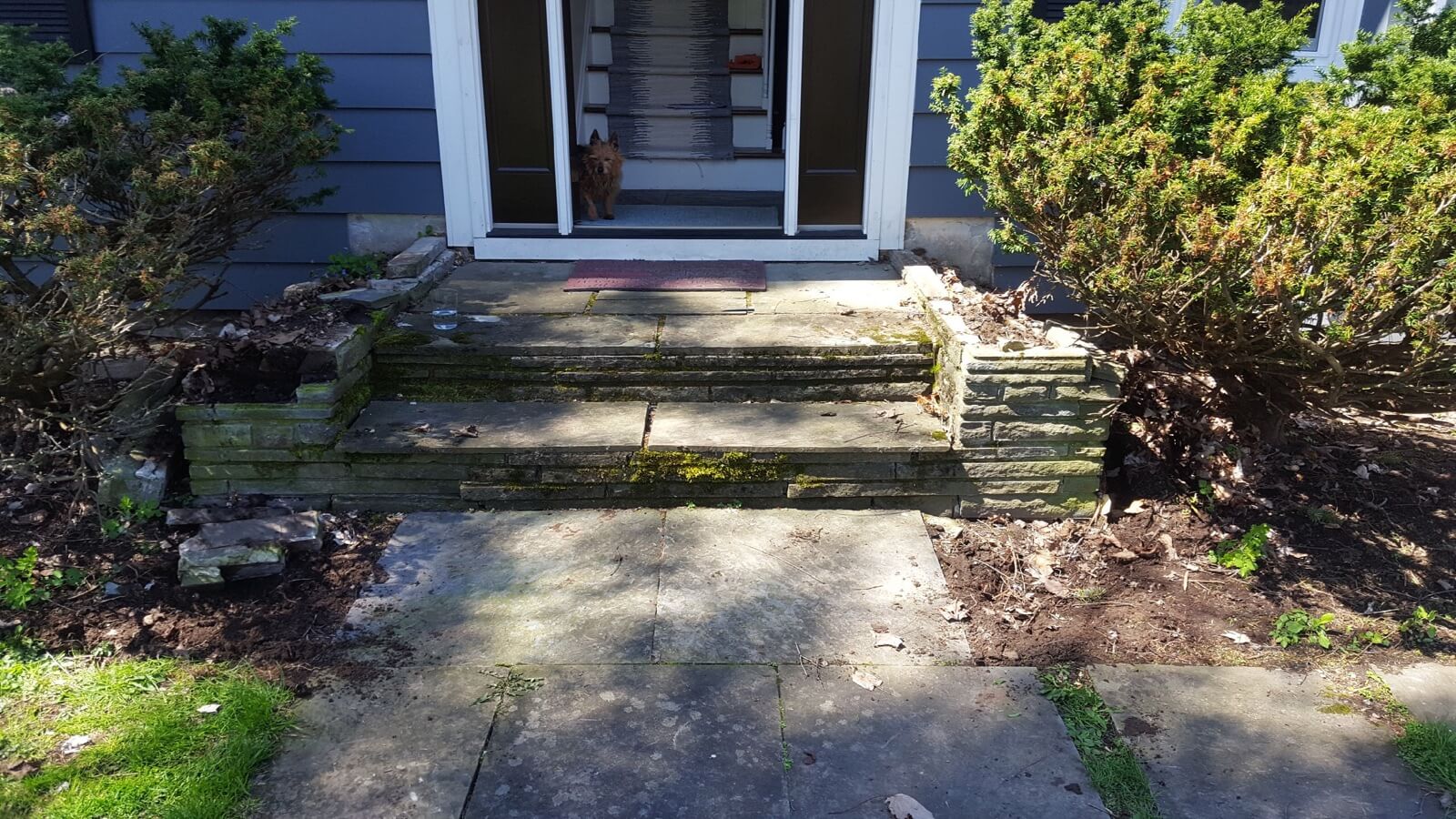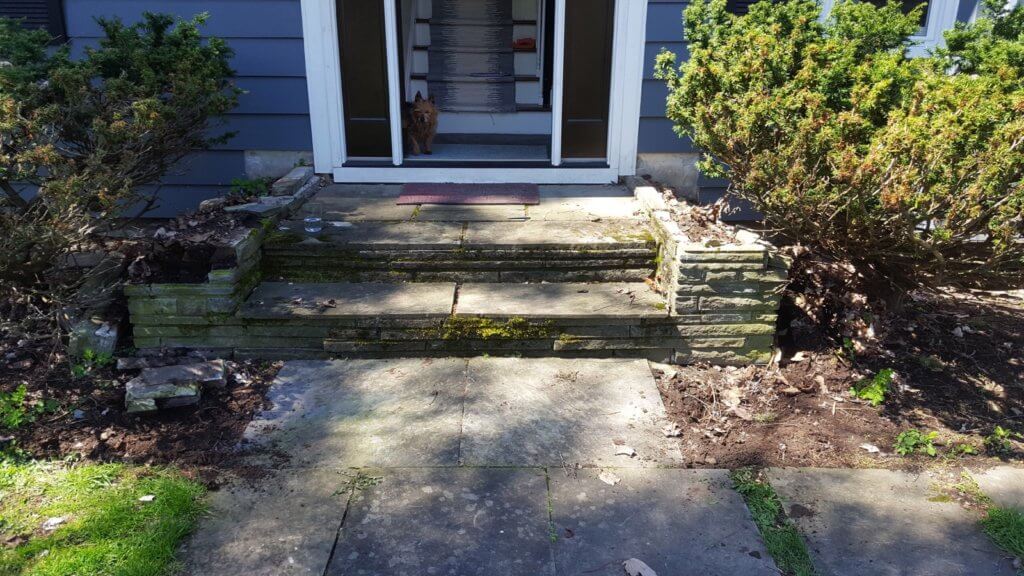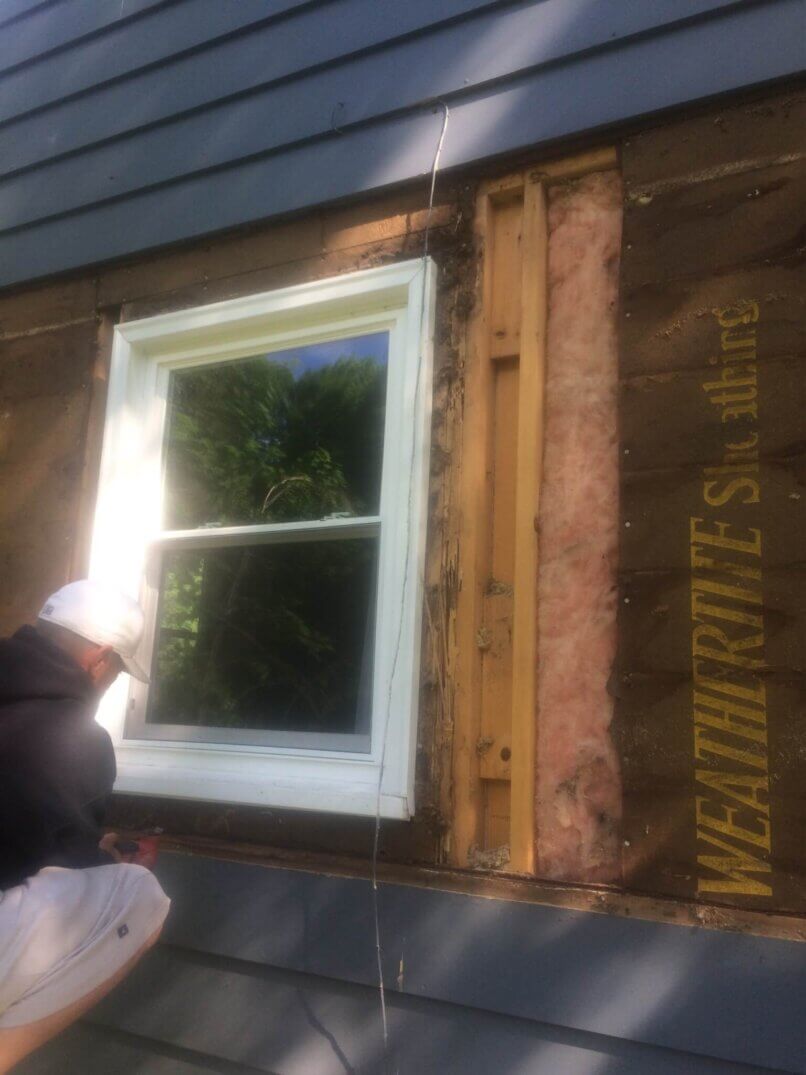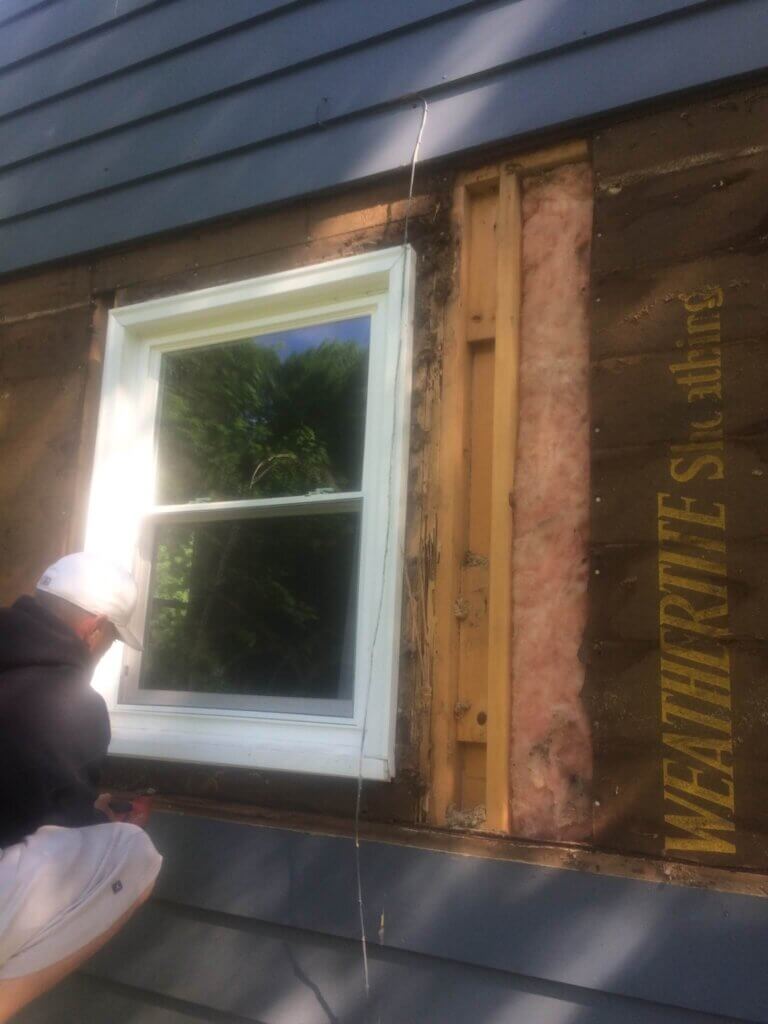 Now, the key to being a good weekend renegader and rehabber is to know when you are out of your league on a project.  Let's just say that both projects got the best of me, both took way longer than a weekend (so much for the renegading), and both are finally done about four weekends later!  My scope of work on these projects became limited to design, demolition, project management, and then the landscaping.
The truth is that the stone steps started about a year ago.  The house, built in the 1950s, has some seriously solid elements—such as the steps of yesteryear.  I had stone repair contractors come out to the house about a year ago to price repointing the stone steps and what used to be the integral stone planters.  Prices ranged anywhere from $6,000-$12,000 and many of the contractors told me I was better off ripping the entire unit off and starting over (also sadly the least expensive option).  No one wanted to take on the project because you can't even find the stone that the planters were made of anymore (NEVER SAY THAT TO A PRESERVATIONIST—those words are just a challenge).  So, I decided to risk every visitor's life and limb for a year while determining the best way to proceed with this project.
Ultimately, we landed on a combination of recommendations.  Knowing we have a new fire pit in our future, we demo'd the side planters that were seemingly beyond repair and salvaged the "you can't find this anymore" stone for that project.   Matt Burbidge (I found him in Thumbtack!) and his team could literally cobble together the stone steps.  We parged the sides to make them weather-tight and then built new wood boxes out of 2×12 Douglas Fir which was stained with water-based deck stain and then polyurethaned with a marine grade finish.  I am loving how the front of the house is coming together. We are a long way from done, but year-by-year the house is starting to look less like a dilapidated eyesore and more like a home.
One of the coolest parts about rehabilitations are the things you find.  See our new friend and guard—a metal army man found buried under the steps.  I told the Contractor he could keep it, but after they cleaned up I walked out on the "new" steps to find him crouched in positon guarding the door.  He's too cool not to keep and as my brother would say, every house needs something weird that's been left behind by the previous owner.  I guess this is our thing—although we uncover new ones on a pretty regular basis.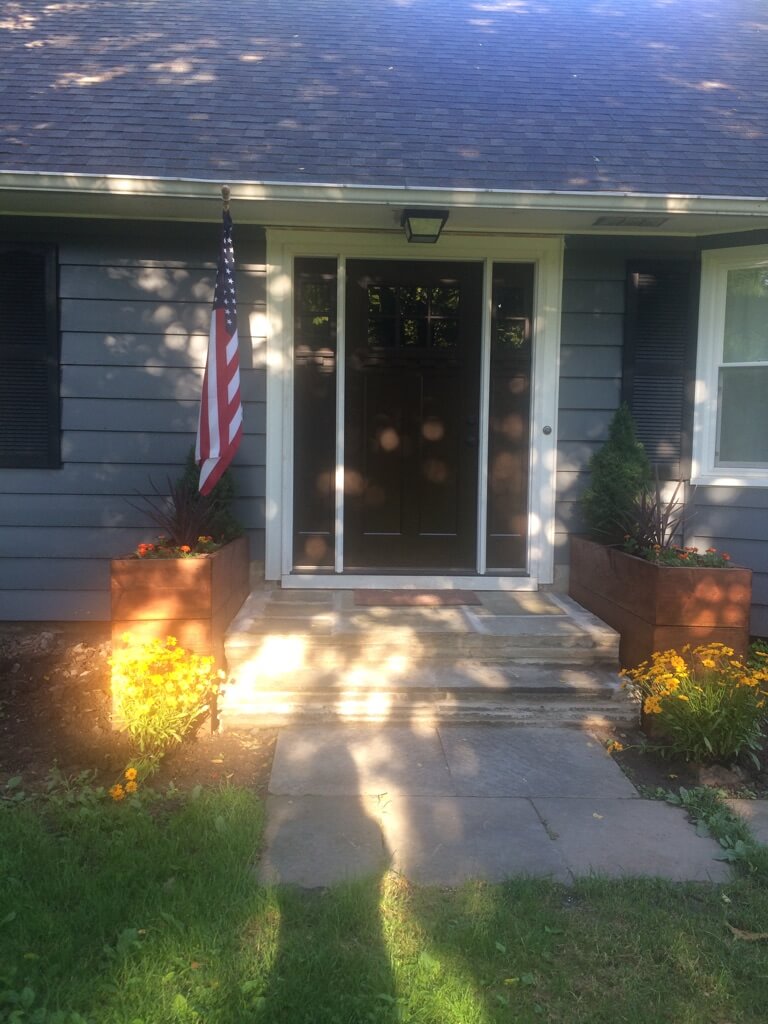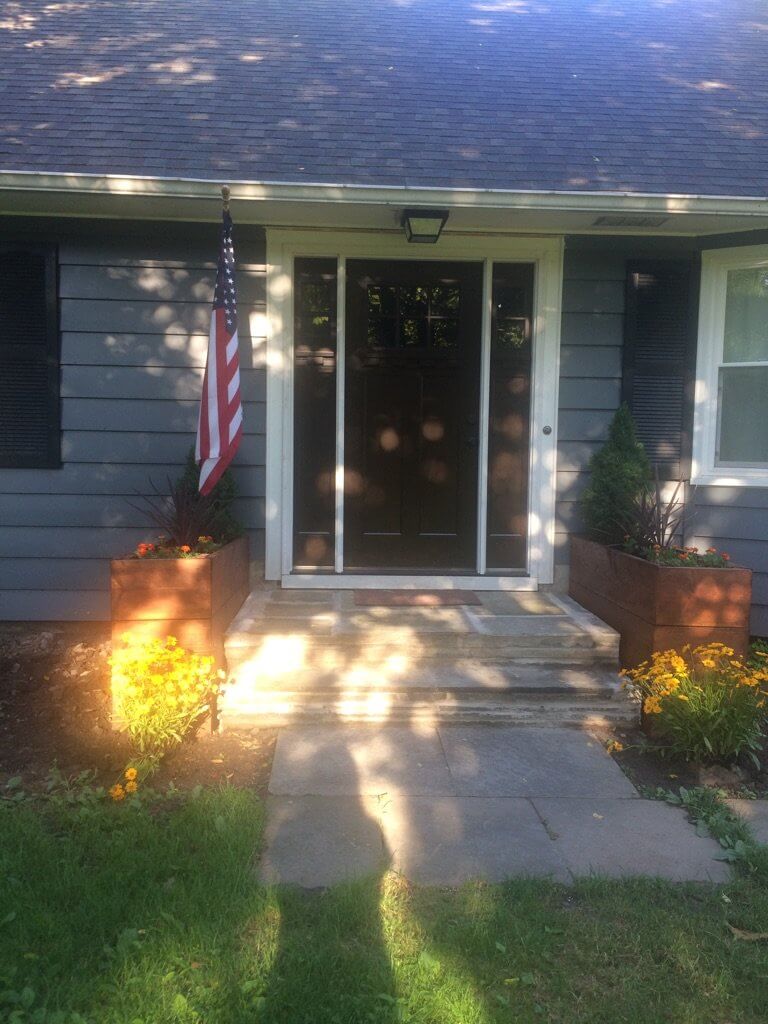 I also need to give a shout out to VanDusen Home Exteriors out of Liverpool.  They took on the challenge of the siding, which we feared had led to some structural concerns (again—some projects are best left to professionals and when it comes to structures I defer to the best).  They did a fantastic job as usual and painting is now underway on the repaired portions.  While I would have loved to move forward with cedar to match existing siding material, finances always play a decision-making role and we used a primed composite.  Since we knew we were going to paint it and it was ultimately most important to get the house fully weather-tight as quickly as possible, I am comfortable with the decision.
Its June 18th and two major projects are checked off the list.  We'll keep moving and improving!