This here is my brand-new coffee table.  You can see from the images that it's a "Nutting." The Nutting Truck & Caster Company was based in Faribault, Minnesota and was a leading producer of cast iron casters, wheels and hand-trucks at this location from the late 1800's to the early 1980's.  Since closure of the Faribault factory, Nutting (now ACCO Nutting) operates out of Watertown, SD and is still a leader in custom trailers and carts.  I've seen these carts as leftover relics on our factory remodel projects and have always been tempted to make an offer for one—only to have them be incorporated on site as part of the design.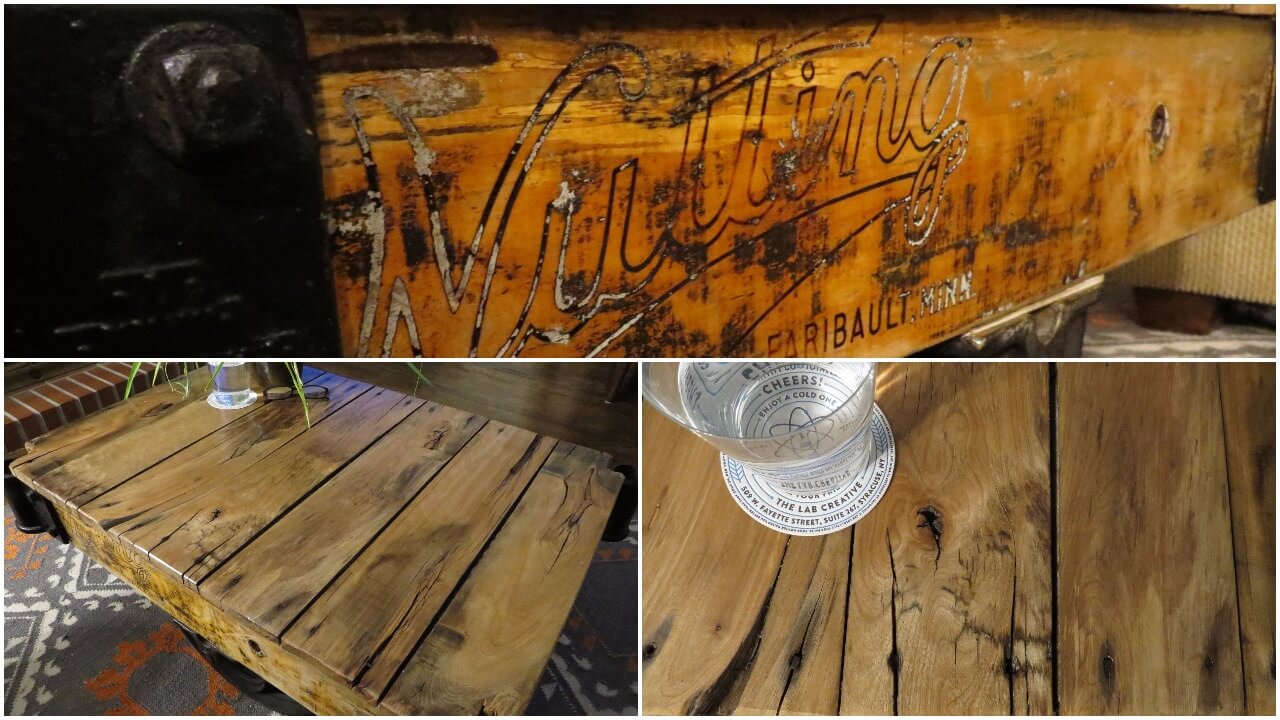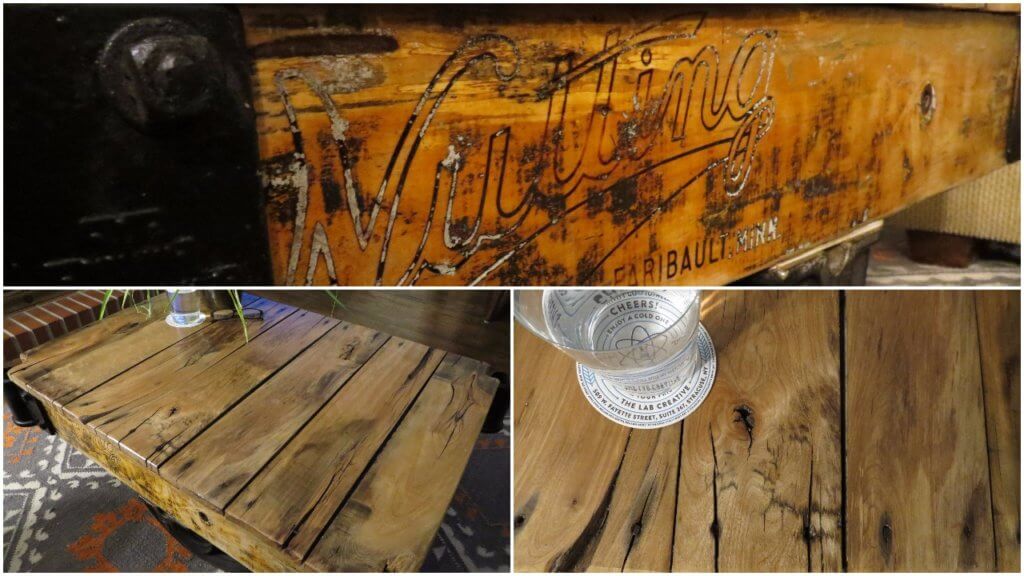 My coffee table is a custom model thanks to the amazingly talented Tim Glisson and his family.  The Glissons, based in DeRuyter, NY, run Glisson's Rustic Store and Bakery and are the kind of people you want to know.  Not only tremendous neighbors, but a family of true craftsmen (and it is quite the family with 15 adopted children).  The Rustic Store is an ever-changing shop of hand-crafted furnishings and one-of-a-kind salvaged objects and furniture.  I spend many weekends spring to fall combing through the inventory.  If they don't have what you are looking for, just ask Tim—there is inventory to spare.  For Tim, each piece of this hidden inventory has a design intent and let me tell you—it keeps you coming back to see what he will do next.
Back to my cart: these original production carts range in size from "too-big-for-my-living-room" to "way-too-freaking-big-for-my-living-room." Tim worked on creating something based on dimensions I provided to him and it's a stunning, scaled-down masterpiece of the original.  Even at the smaller scale the cast iron structure of this piece makes the table weigh right about 100 pounds.  The wood, mostly original from the cart it was crafted from, also has a few pieces of reclaimed wood to complete the top.  The cast iron has been cleaned, but no further finishing was completed on these parts.  And a clear poly finish was applied to the wood for its protection, but also otherwise left to show original markings and wear and tear from the carts previous use.  Tim even went as far as to salvage the original wood nail hardware.
This table has performed serious labor in its previous life and is still by far the sturdiest coffee table I've ever owned.  It doesn't move without some intentional force (and it's a lot of force).  And I love that any additional wear and tear we might inflict upon this piece just adds to its character.  We love that we are a part of the growing numbers of "makers" like Tim popping up in both big and small, unassuming towns like DeRuyter, keeping these materials (in our case buildings) and the custom arts in play.